Theatremaker, performer,

MUSICIAN, COMPOSER
news

Elephant and Castle
at brighton festival 2018

elephant and castle
back on tour
in 2018

my dad, the magician
is ​now on tour

tour

'Elephant' goes to sleep

Lilly and I did wilderness

I also shot a short video at Wilderness of a swing chair carousel for your delectation

'elephant and castle' trailer is here - featuring the vocals of lillian henley

please tell me your
​sleep story, I'm all ears...

'offside' has gotten great reviews

This fantastic show by Futures Theatre Company, about women's football and the trials and tribulations the players go through has now finished its national tour and it went swimmingly. Written by Ted Hughes Award Winning Hollie McNish and Fringe First Award Winning Sabrina Mahfouz, it has had great reviews and I had a brilliant time composing the music for it. You can also catch it in Edinburgh (Pleasance Above - 3.40pm) this August.

brand new poster design for 'elephant and castle'

Designed by the brilliant Edward Tuckwell, the new posters and flyers are going to print, then to be sent out to the venues, then we do the show.

'elephant and castle' rehearsals begin

Bookish finishes tour

strong swimmers

Here is a song I made in August last year. It was commissioned by Penlee Art Gallery in response to a painting of my choice. I chose this one above.

howl at the moon tour has landed safely

new poster and flyer design for national tour of 'howl at the moon'

'lifeboat' - new song released inspired by research

'still score' soundtrack available on itunes

'janvier' video online

Filmed at various places including Burgess Park and the Member's Bar at BFI Southbank, this is a song about Paris, love and loss.

---

---

Quote of the week

'

There's a certain line between jokes and music and poetry that's a bit blurred in my mind.'

- Bo Burnham

---

today i'm listening to...

Harold Budd
The Pavilion of Dreams

I have been LISTENING TO...
---
Powered by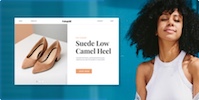 Create your own unique website with customizable templates.