Tom is a performer, composer, theatre maker and musician working in theatre and film.
He trained as a clown at Circomedia, Bristol and has collaborated with artists such as Flabbergast Theatre, Futures Theatre, Annie Siddons, Daniel Bye, Lillian Henley, Miracle Theatre, Bicycle Ballet, Laura Mugridge, The Ragroof Players and Mark Watson.
He was a musical comedian on the alternative comedy circuit with performances on
BBC Radio 4's 'Loose Ends',
support act to Simon Munnery on his national tour and also performing 2 solo shows at the Edinburgh Fringe,
Tom Adams: Dropped as a Child
2009
&
Tom Adams Can't Come
2010 - Winner of a Mervyn Stutter 'Spirit of the Fringe' Award and Battersea Arts Centre.
For his next project, he is collaborating with
1927
Composer and Performer, Lillian Henley and Dr Ian Smith,
Consultant Physician and Deputy Medical Director at Papworth Hospital's Respiratory Support and Sleep Centre on a project about sleeptalking called Elephant and Castle, touring, My Dad, the Magician nationally, a family show and collaborating on a new commission with Dr Dan Scott and ARC Stockton about Greatham Creek's lost community of houseboats.
Please See Curriculum Vitae below:
PROFILE
Tom Adams is a Margate based theatre maker, performer, musician (guitarist - electric, classical, acoustic, singer) and composer whose principle interests and key skills are in theatre, music, devising and clowning. As a performer and musician, his experience has taken in a wide range of theatre work including devised, movement-based theatre and scripted plays and he has led musical theatre workshops nationally for children and adults.
He has performed three of his solo shows at Battersea Arts Centre, his comedy songs have been heard on BBC Radio 4's Loose Ends and he is an associate artist of Harrogate Theatre, Attenborough Arts Centre, Looping the Loop Thanet and Omnibus Theatre (Winner of Peter Brook/Royal Court Theatre Support Award).
He wants to make theatre that is funny but still packs an emotional punch. He is a committed, funny, friendly, hardworking individual who really enjoys the camaraderie of an ensemble. He is able to balance most objects on his nose or chin, a skill he is sure will come in useful one day.
PERFORMER, COMPOSER, MUSICIAN
,
MY DAD, THE MAGICIAN, 2017-PRESENT
Solo autobiographical theatre show for children aged 7-11, touring nationally to schools (Key Stage 2) and venues including Looping the Loop Festival Margate, Harrogate Theatre, and Attenborough Arts Centre, Leicester. Devised with Fringe First Award Winning Laura Mugridge and Andy Purves with support from ACE, Theatre Royal Margate and Omnibus Theatre
PERFORMER, COMPOSER, MUSICIAN
,
THE LOOPING LECTURE, 2017-PRESENT
Solo street theatre workshop developed with and performed at Frequency Festival, Lincoln. An on-street class in how to use a loop station, make quick electronic beats, inspired by the local surroundings, involving the local community
PERFORMER, COMPOSER, MUSICIAN
,
ELEPHANT AND CASTLE, 2016-PRESENT
Devised with Lillian Henley (Composer with multi award winning 1927 Theatre Company).
Elephant and Castle
is a live Gig Theatre Show about sleepwalking and sleep talking, developed with support from ACE, Theatre Royal Margate and Attenborough Arts Centre. Performed at venues including Wilderness Festival, Camden People's Theatre and BITE SIZE in collaboration with China Plate
PERFORMER, COMPOSER, MUSICIAN,
​
APOLLO 11 CAMPERVAN, 2016-PRESENT
Solo Intimate Gig Theatre show touring Science Centres nationally in a VW Campervan to 10 people at a time. Venues inc. Blue Dot Festival, Gravity Fields, Grantham and Swansea Waterfront Museum. Supported by ACE, At-Bristol Science Centre & UWE
PERFORMER, COMPOSER, MUSICIAN,
BOOKISH, 2015-PRESENT
Devised with Fringe First Award Winning Laura Mugridge,
Bookish
is five miniature comedy shows about five different books. Performs in bookshops and libraries nationally including Harrogate Library, Rye Bookshop, Peckham and Selby Town Hall
PERFORMER, COMPOSER, MUSICIAN
,
HOWL AT THE MOON, 2015-2016
Solo show, devised with Toby Park (Spymonkey), based on the Apollo 11 moon landings with live dance music made on a loop station touring nationally with support from ACE and South Street Arts Centre
PERFORMER, MUSICIAN
,
RAYMONDO, AUGUST-DECEMBER 2015
Performed with writer and storyteller, Annie Siddons at Edinburgh Fringe Festival 2015 as part of British Council Showcase then national tour including Bristol Old Vic, Square Chapel, Halifax and Aberystwyth Arts Centre
PERFORMER, COMPOSER, MUSICIAN
, PROJECT2, 2013-PRESENT
Touring Science Fiction Improvisation Group, Project2, in collaboration with Mercury Music Prize and BRIT Award Nominee Fred Deakin (Lemon Jelly) to venues including Vault Festival, London and The Miller, London. Live musical improvising and underscoring to the performers improvised storytelling
PERFORMER, COMPOSER, MUSICIAN,
THE WATERY JOURNEY OF NEREUS PIKE, 2012-2014
Storytelling theatre show created with Laura Mugridge and Katy Schutte touring nationally to venues including Harrogate Theatre, South Street Arts Centre and Bristol Old vic as part of HOUSE with support from ACE and South Street.
PERFORMER, COMPOSER, MUSICIAN
,
STILL SCORE, 2013-2014
Solo theatre show, using a 35mm slide projector and loop station to tell a story of the random people in the slides. Developed with supported from ACE touring nationally to venues inc. Oxford Playhouse and Colchester Arts Centre.
PERFORMER, RESIDENT COMPOSER, MUSICIAN,
SHOWS INC. LIFE'S A DREAM, FRANKENSTEIN, ZONK FM, THE CASE OF THE FRIGHTENED LADY, ALADDIN, THE REVENGE OF RUMPLESTILTSKIN, 2005-PRESENT
Touring several shows from 2005 around the South West of England, all with live musical accompaniment in collaboration with Cornwall based, Miracle Theatre
EDUCATION:
CIRCOMEDIA
(PHYSICAL PERFORMANCE AND CIRCUS SKILLS) 2003-2004
MORLEY COLLEGE
- COMPOSING FOR FILM LEVEL 1 - SEPTEMBER 2016
Various summer schools short courses including Gerry Flanagan's Clown Summer School & The Actors Space, Barcelona. Numerous classes and workshops in dance (ballroom, contemporary), mask, physical theatre, juggling, improv and puppetry (Little Angel Foundation Course). I am a trained ballroom and swing dancer.
REFERENCES
Laura Mugridge, Theatre Maker, Brighton, lauramugridge@yahoo.com

Pam Hardiman, Programme Manager, Theatre Royal Margate, 07941 757968
Powered by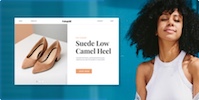 Create your own unique website with customizable templates.