Lilly and I took the show to Camden People's Theatre in London for three nights and loved it. Thank you to Rachel, our technician who gave us technical support. We are in the process of tweaking the show here and there and having three nights on the trot gave us a chance to play and examine the content. We have written a few new songs but are yet to add them in. One of the songs is about the sleepwalker, Kenneth Parks who beat his mother in law to death with a crowbar, whilst sleeping, then acquitted of all charges as he was unconscious at the time, so could not have been responsible.
I have tried to find the right tone in this song as it has layers of comedy and tragedy. As soon as I play the tragedy, it becomes too sentimental and obvious so I want to highlight the ridiculousness of the situation by adding some comedy. I hope I have it right.

Powered by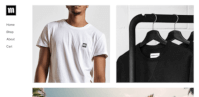 Create your own unique website with customizable templates.